Scott Delgadillo 2016 Scholarship Winners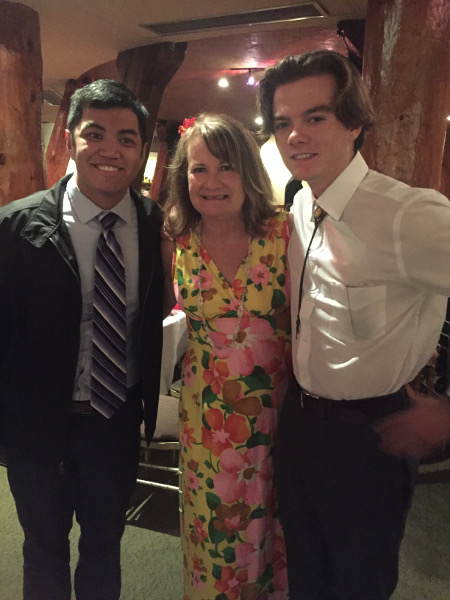 Jacob & Jessie with Barbara Bailey, Scholarship Program Chair
Congratulations to the 2016 Scotty D Scholarship Winners Jessie O'Brien and Jacob Dizon!
The Friends of Scott Foundation (Friends to Children With Cancer) offers a scholarship each year to cancer patients currently on treatment or to survivors. Education was important to Scott. It was his dream to attend the University of Notre Dame. In his memory FOS offers a scholarship program for individuals who have been diagnosed with childhood cancer. We realize the importance of continuing education and know that pursuing this goal is difficult when given a life-threatening diagnosis.
Our scholarship program is designed to provide funding to survivors who want to continue their education through technical school, vocational school, junior college, or a four-year college or university.
The Friends of Scott Foundation Scott Delgadillo College Scholarship will be awarded to a cancer patient or cancer survivor based on financial need and personal hardship. The Scott Delgadillo College Scholarship Committee will select the recipient.